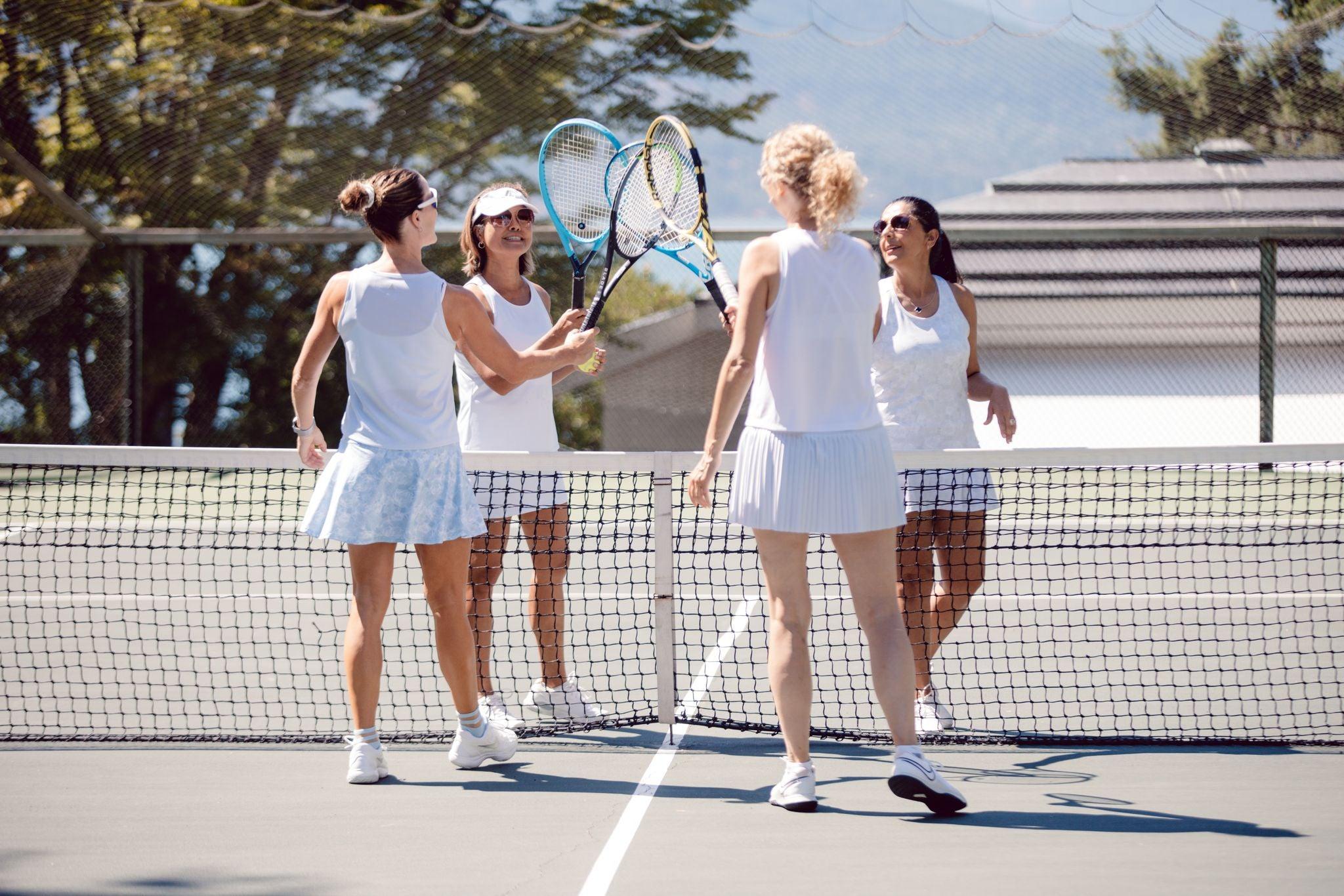 28, Sep, 2021
Featured Article
How to protect yourself during a warm-weather workout
Outdoor activity has become extra popular over the last year and with this summer being one of the hottest on record in many places, proper UV protection and keeping cool are non-negotiable when it comes to spending time in the hot summer sun. 
At ACE, we want you to play your best and stay safe while doing it. Here are a few of our favourite ways to stay cool, protect yourself from the sun and ACE your workouts even on the hottest days.
Plan around the sun in the sky to avoid overheating during exercise
Being selective about when and where you will exercise is crucial to avoid sun-stroke or heat exhaustion. Blue skies and summertime heat might be begging you to head outside, but that doesn't mean you should be exercising when the sun is the highest in the sky. Longer days in the summer mean that you can take advantage of the great weather without having to exercise during the hottest part of the day. Plan your workouts for the morning before sunrise or after sunset when the sun is lower in the sky and the temperature is a little cooler.  If you choose to head out midday, carefully choose your workout location based on shade. We suggest heading to a tree-lined park or forest for your run or booking your game when the court is not covered in sun. 
Protect skin with a sunscreen designed for exercise
According to the American Cancer Society, the rates of melanoma have been rising rapidly over the past few decades and if you have had more than five sunburns in your lifetime, your chances of developing it can double.  That's why protecting your skin from the sun's UV rays is a huge priority when heading outside. 
We know what you're thinking: Sweaty skin and sunscreen hardly equal an enjoyable workout experience. But it is possible to find a sunscreen formulated for physical activity. Good sport sunscreens will likely be water and sweat-resistant, as well as have an oil-free formula. These attributes help prevent the product from running when mixed with sweat, which causes the dreaded itchy skin or stinging eyes.
Hydrate, Hydrate, Hydrate 
While drinking plenty of fluids throughout hot summer days is a no-brainer, often we wait until our body displays signs of dehydration before we remember to hydrate. Even if you do not feel thirsty, It's recommended that you drink eight ounces of water about 20 to 30 minutes before starting your workout. While exercising, continue to drink seven to 10 ounces, every 10 to 20 minutes.
Water is the ideal choice for less strenuous workouts, but if your physical activity lasts more than two hours, you may want to reach for a low-calorie sports drink that helps replenish salts and minerals as well as fluids. If water is all you need but seems a little boring, try adding lemon, lime, cucumber or mint for a refreshing taste and an extra source of vitamins. Oh, and try to steer clear of caffeinated, alcoholic and sugary drinks. They can cause you to lose fluids.
Choose the right gear for the summer season
Choosing the right workout gear for the weather will ensure you stay cool, dry and help you maximize performance when you're out in the sun. Try to opt for sweat-wicking workout gear that dries quickly and helps to keep moisture away from your skin. Sport lightweight fabrics and lighter colours so that heat isn't absorbed via your clothing. 
Also, wear clothing that provides UV protection. Most of our ACE gear provides UPF 50 protection, blocking 99.9% of UV rays (equivalent to SPF 50). It is truly a skin saver on those long, sunny days. And always pack a sports hat and sunglasses to shield your face from the sun. 
Watch for signs of heat exhaustion
Even if you're practicing sun safety and keeping hydrated, you still need to watch for signs of heat exhaustion when you exercise outside. If you find yourself feeling sick and nauseous during your workout, it may be a sign that your body is overheating. Find a seat in the shade if you start to feel light-headed, cold, or experience headaches or vomiting during or after exercise. If symptoms don't improve after taking a break, seek medical help. 
---
SIMILAR STORIES
You Might Also Like
---